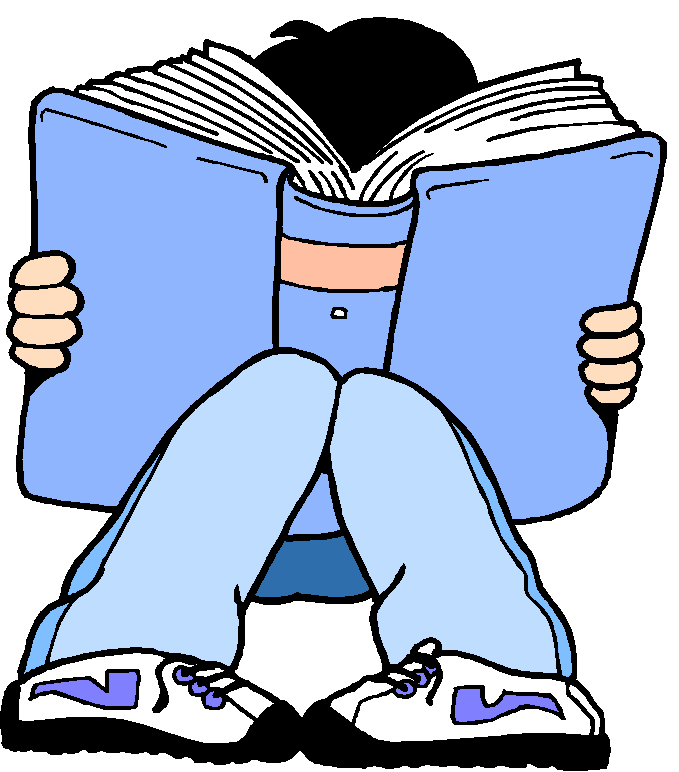 Dear Beth, Katy, Daniel, and Jacob, and every other 8- to 11-year-old who loves spell-binding stories,
I have found a book I am sure you will find intriguing. This means that once you open it at the first story, you will not want to stop reading. You will even want to prop the book up on the dinner table and prove you can do two things at once, i.e. eat and read.
Thank you to Cliparts.co for this free image
If an adult is reading any of the six stories to you as you snuggle down for the night, you will not feel in the least bit sleepy. Your mind will be transported to another place, perhaps to a village where a rather pompous man wants to win the strangest competition you've ever heard of, perhaps to a far-away island where you'll meet someone who has the longest name in the whole world, or maybe you'll find yourself in the snow-covered hills of wintry Wales, where the red dragon has lived for a very long time.
This is the book I'm talking about: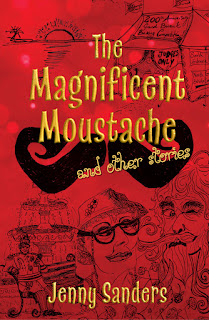 I can safely say that if someone is reading you these stories, they will find themselves totally engrossed, probably chortling from time to time, and, once they have tucked you up and kissed you goodnight, they'll be sneaking downstairs with your book under their arm, because they totally want to read just another story or two…. or three for themselves.
Now let me introduce you to the author. She's called Jenny Sanders, and here she is: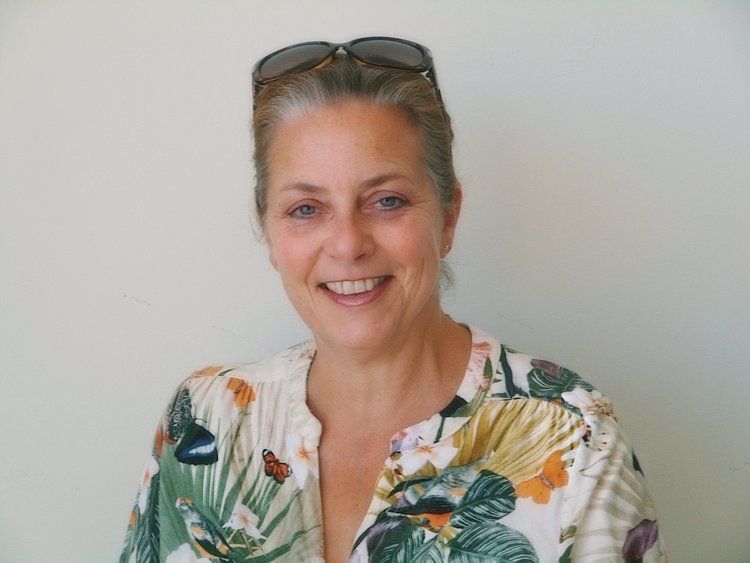 It's not every day you have the opportunity to ask an author some questions, but I've been lucky enough to do that today. Here are my questions followed by Jenny's answers.
What inspired you to write these stories?
'These are the sort of stories which I think I enjoyed reading when I was a child. I actually wrote the first one for my eldest daughter, just as a bit of fun.  Bear in mind that my four children have all grown-and-flown!  I felt she needed a bit of light relief from a very demanding and emotionally draining job. She enjoyed it and then I felt that maternal obligation to be thoroughly fair and write one for the other two girls and my son.  They are as different as the stories.  Those who know them well may try to work out which story was written for which one of them; that would be quite interesting to see how accurate someone could be.  
So, it took a while because I was writing another non-fiction, adult book at the time in a totally different genre (Spiritual Feasting – Instant Apostle) which took a great deal of head-space and concentration.'

2. Have you always liked telling and writing stories?
I've been writing stories since I was a little girl. I just love the creative world where imagination can run riot and you can bend the rules of logic and reality. Words are so rich and wonderful. We have so many of them in the English language, when you write it's like rolling in a pile of etymological leaves!
English was my favourite subject at school and, when I was taught, we were given space to write poems and stories on all sorts of topics. Unlike maths, where there was always only one right answer, English offered a whole spectrum of possibilities. Much more my cup of tea! As a competitive child, I always wanted to pick up as many ticks, or stars, or house points as possible and in this subject I could do that. Don't ask too many questions about the maths…
3. Are you planning to do any school visits?
Yes, I am. I'm going to go back to a primary school in Wiltshire where I worked for a couple of years. I'm looking forward to seeing some of the staff who are still there and working with the children too.
I remember that having a visitor to school was always a treat. I'll be reading one of the stories to a couple of year groups and then we'll do some activities in smaller groups to stimulate using their imaginations. We may get to write some things down, but I want to focus on the elements that make a good story and encourage them to explore ways of prioritising those.
A big THANK YOU to Jenny for writing these stories for us,
With love from a fellow writer who loves great stories of any kind.
****
THINGS YOU MIGHT WANT TO KNOW
More info about The Magnificent Moustache and other stories
Published by: The Conrad Press
ISBN number: 9781914913853
Available as an e-book or as a paperback.
May be purchased on Amazon or order at all good bookshops.
Signed copies are available from Jenny Sanders directly for £9 +p&p
Contact details:
Facebook: Jenny Sanders – writer https://www.facebook.com/dancingthroughchaos/?ref=pages_you_manage
Instagram: @jennysanderswriter https://www.instagram.com/jennysanderswriter/
Blog: Dancing Through Chaos https://dancingthroughchaos.wordpress.com/about
Twitter: @jennyhsanders