Write what you like to read
Have you heard about Alfie Dog Fiction?
It's a website where you can download short stories. Most can be purchased from 39p each, but there are some free ones too. Definitely worth a look, because if you write short stories, it's important to read them, too.
Alfie Dog lists the following categories of short story:
Animal, children's, Christmas, commercial fiction (sub-divided into 'feel good' and 'romance') crime, fairytale, fantasy, general fiction (sub-divided into action/adventure, Christian, historical, literary, westerns), ghost, horror, humour, mystery, science fiction, teen/young adult, thrillers.
So, take your pick.
Dip into different genres. Reading short stories can be very energising and inspiring. So this month I'm challenging you to write a story that you would like to read. As long or as short as you like.
Then come back next month for some editing tips.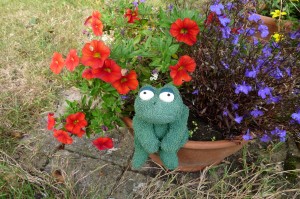 Frog: (mournfully)
Alfie Dog, I have a question.
Why isn't there a category about frogs?
Alfie Dog Fiction can be found at
www.alfiedog.com