Once there was a boy…
…whose earliest memories were of bombs exploding, people injured and killed, and fear. A deep, deep fear. Waheed Arian was born in war-torn Afghanistan. He says,' I spent much of my childhood amongst death and fighting.' The family escaped to Pakistan, and as refugees lived in camps, often cramped and without basic sanitation. Waheed contracted TB and suffered from malnutrition, which almost killed him. When he was fifteen his parents gave all they had to get him to the UK. He arrived with 100 dollars in his pocket, and very little English.
He became a boy with a quest.
He worked at various jobs to support his family in Pakistan, learned English and studied for his A-levels, because he wanted to be a doctor, making a difference to people's lives, just as the doctors did in the refugee camps. Waheed says, modestly, 'I did well enough to be accepted into Cambridge, and I gained additional qualifications from Harvard and Imperial College.' He qualified as a doctor, and now works for the NHS. His quest hasn't stopped there, though. This is not the end of the story. He's developed a pioneering global charity that connects doctors in war zones and low-resource countries with their counterparts in the US, UK, Europe and Australia. During the Covid pandemic, Dr Arian was concerned that Covid has impacted people's mental health, and he has now launched an online mental wellbeing service. (Read more at https://arianwellbeing.com/about/)
Once there was a girl…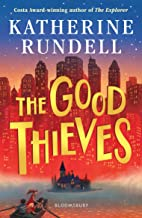 …not a real girl, I know, but once you start reading about Vita in The Good Thieves, she becomes oh so real in your mind. Vita is the heroine you become as you read the book. She's a stranger in New York, where her grandfather has been cheated out of the castle and land that have been in his family for years. Vita is on a quest to get the property back for her grandfather. She's plucky and refuses to let fear get the better of her. She makes some unusual friends along the way, and never gives up. The author, Katherine Rundell, is wildly inventive and imaginative.
You want a definition of 'a quest'? The book is a wonderful example.
The perfect quest…
Here's how Katherine Rundell keeps us reading, eyes fixed on the text, living in another time, another place.
a compassionate heroine with a strong personality
a big problem to solve
she's in a place that strange and new to her
bad things keep happening and she keeps on fighting
she makes loyal friends on the way
she attempts the impossible and wins through in the end
When you think about it, all those points apply to Dr Waheed Arian's true life story. Quests are not just for heroes in books.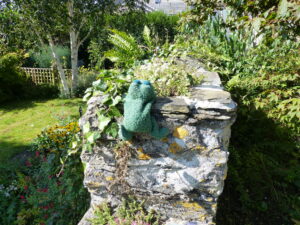 Frog: (who has always got something to say)
I shall go where ever my quest shall lead me.