Tony Ingleby is a member of the Plymouth Christian Writers Group, and often keeps us entertained at meetings with his lively and poignant stories and memoire. This month I am pleased to welcome him to my blog to talk about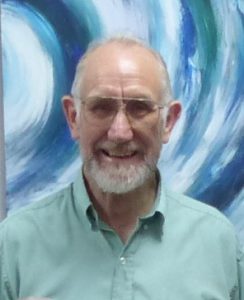 his new book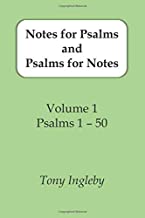 Notes for Psalms and Psalms for Notes
Volume 1
Psalms 1 — 50
Short informative notes on each of the psalms with the author's own paraphrased version created as poetic hymns with suggested tunes.
Please tell us how you came to write your book.
When I was an Honorary Canon of Truro Cathedral, I was required to read six Psalms (73 – 78 daily. After a while I produced my own paraphrases of them to sing each day.
A little later on, I wrote down my Reflections on each of those Psalms with which I had become so familiar. These notes were not a commentary. I leave that to more learned folk than me.
When I retired I decided to do the same with other Psalms. I turned the first 24 into booklets each containing six Psalm paraphrases and six sets of notes.
By this time I realised I could possibly do the same thing for all 150 Psalms reflections on each of those psalms. This book is one third of the way through that target.
Tell us a bit more about the paraphrases of the Psalms. They're poems, aren't they?
Yes. I've written them in the form of hymns, each one different. I've included notes on which tune to use. For example, for Psalm 1, I've written The man who walks in innocence to the tune of It came upon a midnight clear.
Some of the Psalms are pretty bloodthirsty, aren't they? Did you find it difficult to deal with this aspect of them?
Jesus taught that the whole law could be summed up in just two injunctions: 'Love God with everything' and 'Love your neighbour as yourself'. Some of the Psalms fall very far short of 'love-thy-neighbour'.
When Jesus explained in the story of the Good Samaritan that your neighbour could be your most hated enemy.
The Psalmist did not have the benefit of this insight. Enemies were for slaying and defeating. Definitely not for loving.
Therefore my notes are occasionally critical of the narrow, vengeful and bloodthirsty tone which makes Christians cringe. I have not expected the Psalmist to display the influence of the New Testament and the Holy Spirit, but neither have I wallowed in the bloody and vengeful bits in my hymnic paraphrases.
Thank you for joining us this month, Tony. I am enjoying Notes for Psalms and Psalms for Notes and feel it is a book that will appeal to everyone interested in learning more about the light and dark of life.
Available on Amazon. Click here for the link.