If you like writing, you'd love what has become known simply as Swanwick.
What is it?
It's The Swanwick Writers' Summer School, now celebrating its seventieth year.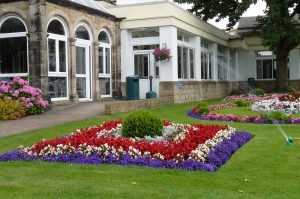 Held at The Hayes Conference Centre, Swanwick, Derbyshire, it takes place annually for a week in August, and it's a holiday where writers from beginners to well-published authors all find plenty to put smiles on their faces every single day.
This year there are specialist courses to suit aspiring crime-writers, novelists, short story writers, life-writers, and poets.  The tutors are experts in their field. You don't have to choose beforehand. You simply turn up on the day with a pen and notebook or a laptop.
There are short courses on a wide range of subjects – as usual loaded with valuable information about writing and publishing.
There are an amazing number of fun activities too, for all ages, including quizzes, a disco, with a theme for those who like dressing up (this year it's a forties night),  a couple of open mic evenings, a buskers' night , and an evening of sketches written by Swanwickers.
There are after dinner speakers on four of the evenings – this year we are looking forward to hearing Sue Moorcroft (Sunday Times and international bestselling author), Amit Dhand (The Harry Virdee novels), Simon Nelson (Development producer with BBC Writersroom for three years)  and Sophie Snell (professional writer and storyteller).
There are peaceful ground too, with a couple of small lakes to wander round.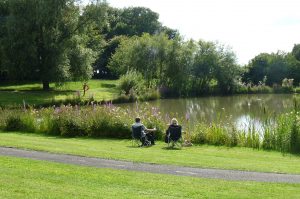 Plenty of space for an early morning run, if you're so inclined, or to join a session of 'Morning meditation by the lake'. Then there's 'Unwind your mind' at the end of the day – the perfect pick-me-up to prepare for a fun evening ahead.
I first went to Swanwick in 2012, when I won a place there as the prizewinner in the annual short story for children competition. (There are usually three annual competitions – short story for adults, short story for children, and poetry – each offering the prize of a free place at the summer school.) I've been back every year since 2012. I've been privileged to run a short course on flash fiction, and this year I'm running one called 'How to create believable characters using the Enneagram'.
So, what is the Enneagram?
·         The Enneagram is a tool for understanding human nature. It suggests that there are nine basic personality types.
·         It shows us the unconscious motivations behind the ways we react, when we are secure, and when we are stressed.
·         When we study the Enneagram we can understand more about why people think, feel, and act the way they do.
·         One of the best outcomes from studying it, is that we can get to know and understand ourselves better.
Want to know more?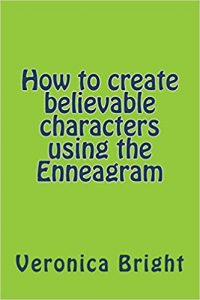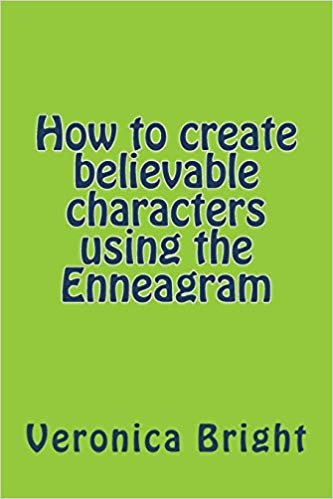 Well, if you're coming to Swanwick, you might like to come along to my short course. If not, I've written a book about it. It's packed with information, examples and exercises. It's available from Amazon, where you can take a look inside it. Here it is. How to create believable characters using the Enneagram.
Frog: (Thinking hard)
Am I a believable character? No, don't answer that! Don't say a word!