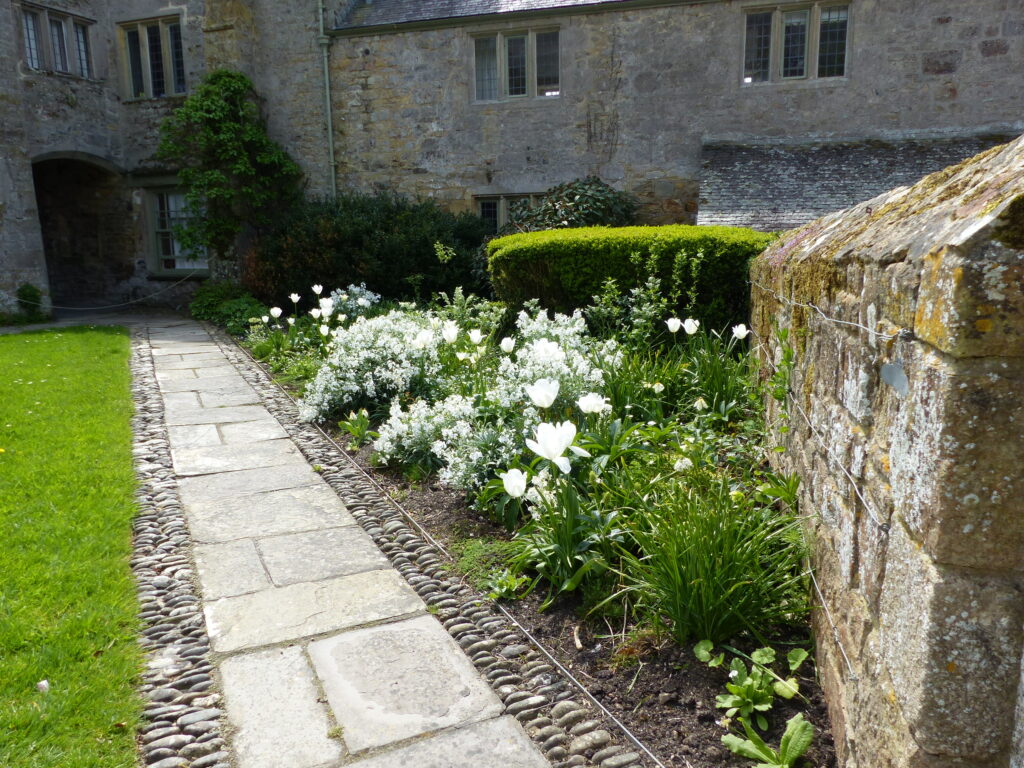 The story begins with a flower-bed in a corner of Trerice, a National Trust property near Newquay in Cornwall.
The fun starts here…
The writer has to catch the attention of her readers with more than a simple description of the white flowers. She has to guide them along the ancient flagstone path, to draw their eyes to the smoothness and the ragged unevenness of the stones bordering that path. She has to choose her words carefully. Will she suggest the fresh green of the grass and the darker shade of the foliage? Will she point out the orange lichen on the old granite wall, the shadows on the house? Is this a place of mystery or one of courage and love?
Ideas may be easy or hard to come by, but they are just the start. It's the clever use of words which bring them to life, involving hours of trial and error. But every word, every paragraph, every completed page, are stepping stones in our growth, both as writers and as people.