LET'S MAKE THIS THE YEAR WE LEARN TO WRITE BETTER THAN WE'VE EVER WRITTEN  BEFORE.
How do we do it?
YES!

 

Behind every successful person there is a set of goals.
All you need to know about setting goals can be found at
https://michaelhyatt.com/goal-setting.html
There's a very good do-it-yourself goal-setting chart at
We break our goals into manageable pieces.

We review our goals regularly.
AND…
If things go badly, we learn from experience and we give ourselves another chance.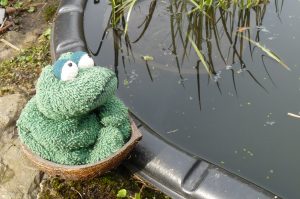 Frog: (With a little trepidation)
You're going to tell me to go for it, aren't you?
Taking the plunge wasn't exactly what I had in mind, you know.