Creative non-fiction. Almost an oxymoron, isn't it. Let's take a closer look.
Nonfiction – that's written information about real people and real places, isn't it? Real anything in fact. The life cycle of a crested newt, for example, the Battle of Waterloo, or unmissable Cornish inns.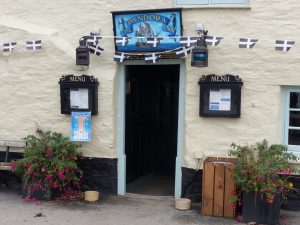 Creative is a word that suggests using the imagination in some way. I think it involves visualising the finished result, whether it's a painting, a garden, a symphony or a poem, etcetera.
OK. A definition
Creative non-fiction brings together facts and information with beautiful or evocative language, without the essential truth factor of nonfiction disappearing in the process.
To me it sounds like a big challenge.  I shall turn to my old friend Wikipedia for back-up.
This is what I find.
'For a text to be considered creative nonfiction, it must be factually accurate, and written with attention to literary style and technique.
"Ultimately, the primary goal of the creative nonfiction writer is to communicate information, just like a reporter, but to shape it in a way that reads like fiction." 
Forms within this genre include biography, autobiography, memoir, diary, travel writing, food writing, literary journalism, chronicle, personal essays, and other hybridized essays.
According to Vivian Gornick, American critic, journalist, essayist, and memoirist, "A memoir is a tale taken from life—that is, from actual, not imagined, occurrences—related by a first-person narrator who is undeniably the writer. Beyond these bare requirements it has the same responsibility as the novel or the short story: to shape a piece of experience so that it moves from a tale of private interest to one with meaning for the disinterested reader." '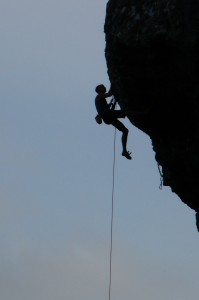 I still think it's a big challenge, but what are challenges for but to stretch ourselves and learn from the experience?
I might have to give the following comp a go. After all, nothing ventured, nothing gained.
Observer/Anthony Burgess Prize for Arts Journalism
Write an 800-word revue of a recently released book, film, concert, exhibition, ballet, play, TV show or performance art piece.
Prizes: £3,000 and publication of prize essay in the Observer, 2 x £500
Entry fee £10
Closing date: 30th November
www.anthonyburgess.org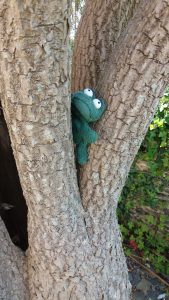 Froggie:(not very confidently) This tree must have grown when I wasn't looking.