What are you waiting for?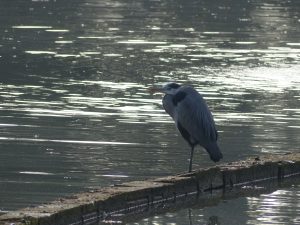 Now that December is here, I reckon the average small child's answer will be, 'Christmas.'
For the enthusiastic writer, it could be, 'A lucky break.'
Every adult knows that before Christmas there's a lot to be done – shopping, planning, baking, writing cards, posting parcels, putting up the decorations, choosing a tree, sorting out the tree lights. All this and more. As well as putting on your finery, looking relaxed, and going out partying.
Does that sound like a frantic dash to reach the finishing line, and not being a prize Christmas Mug on the way?
But somehow, you do it. You get there.
To Christians the season before Christmas is called Advent. It begins 4 Sundays before Christmas and it lasts approximately 4 weeks.
There are no lessons is making mince pies and plum puddings. No-one forces an innocent man (is there such a thing?) into a Father Christmas costume, and makes him sit at the school Christmas Fair going, 'Ho! Ho! Ho!' There are no obligatory practices of 'Hark the Herald Angels Sing'.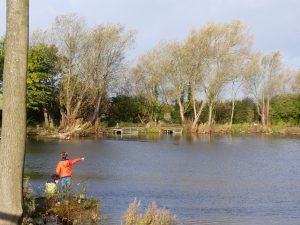 In the Christian Church, Advent is a time of expectant waiting and hopeful anticipation. Things not achieved lightly in the frantic run-up to the Big Day.
Things not achieved lightly in the writing world.
Writers have to carry on in the face of rejections, failure to make the shortlist of a competition, failure to impress a publisher. We must not give up. We must create an amazing idea, we must write and edit, and send pieces of work out into the world, and then start all over again. And again.
Always hoping for that lucky break.
What are you waiting for?
Frog: (sighing):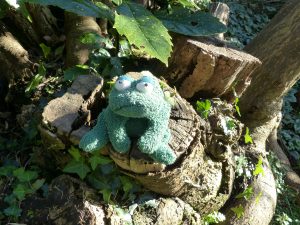 I'm waiting for a nice drop of rain.