Why do some stories linger in your mind…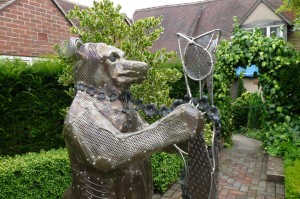 …sometimes long after you've reached the last line. Possibly because you have identified with the main character so well, you feel for them as if the action is happening to you. You've experienced what it's like to be that person.
There's a word which describes the 'quality that evokes pity or sadness' (online Oxford Dictionary).
It's pathos.
The Oxford Advanced Learner's Dictionary describes pathos as '(in writing, speech and plays) the power of a performance, description, etc. to produce feelings of sadness and sympathy'.
It's pathos that can make your reader cry. Think about what kind of story leaves you with a lump in your throat, or even makes you sob. How did the writer draw you into the tale? Why did you like the character or characters so much?
One thing to remember…
is that no-one is wholly good or wholly bad. It may be a 'good' character's flaw that brings disaster. Or it may be a 'bad' character's soft side or honest streak that cannot save him/her in the end, and we're sorry about that. The writer gets you on his/her hero's side, and you weep because the outcome of the story was inevitable.
OVER TO YOU
Choose a theme from the following, and plan a story of your own.
Lies        Guilt        Hate
Kindness       Loyalty       Justice
Then find a competition to enter which suits your theme. If you don't win, read it through again, rewrite bits and pieces, make it better, and send it off again.
 Frog: (huffily)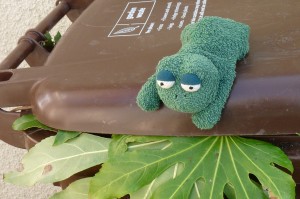 Being adventurous is not a character flaw.
In fact, I probably haven't got any character flaws!