What if… you could have three wishes for 2019?
Three wishes to change your life. Let the game begin…
Oooh! How a thousand things do spring to mind!
Indeed!
World peace.
A ginormous lottery win.
My bus is never late.
My pernickety boss is offered is dream job… in darkest Peru.
That superior woman – you know, the one who knows everything and is never wrong – is sent to the Antarctic, with a team of huskies, and an impossible mission.
Yours truly wins the tennis club annual tournament.
STOP!
It's my game, and I can see I need more rules. You have three wishes. For the magic to work. they must be personal and specific, and there must be the possibility, even though slight and vague, that they are achievable.
So browse your brains for more ideas.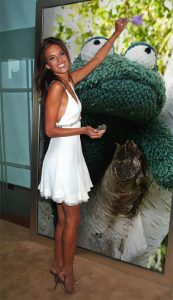 OK. I'm feeling penniless after Christmas? How about a designer outfit going for three pounds fifty, AND it fits me perfectly?
Personal and specific, yes, but three pounds fifty? Not possible.
I wish for a new suitcase, a new swimsuit, and a ticket for a fortnight's holiday in the Maldives.
On your pay? Please! Besides, that's three wishes in one.
It's time to take this seriously.
Seriously?
Yes. Think about things that would make your whole future better in some way.
What would you wish for, then?
After a lot of thought, and a great deal of pondering, here are my three wishes:
I wish that by the end of 2019 I will understand people better.
You mean, you want to work out why some people seem unfriendly, or unreasonable? 
Like my boss.
Like that superior woman I sent to the Antarctic!
I wish that I shall learn to complain kindly but firmly, when necessary, whether it's about a poor meal in a restaurant, for example, or about homelessness and injustice in the world.
You sure do need that one.
Actually, I need it too.
I wish for an imagination that will carry me through every task I set myself.
For those stories you want to write? Be confident!
For that book you've been too busy to get on with? Just do it, pal. Just do it.
I can see that my three wishes have something to do with courage, confidence and perseverance. These are exactly what I wish for all my writing friends.
Here's to a successful 2019 for us all.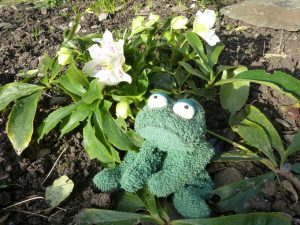 Frog: (m
errily)
Hellebores for Christmas…
… and the first primrose of 2019.
There's always something new to discover.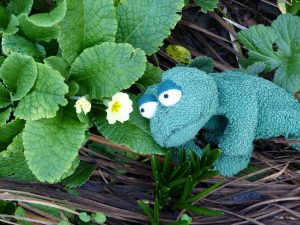 A happy new year to frog supporters everywhere.