2020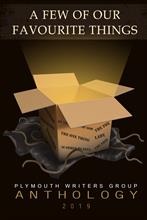 A FEW OF OUR FAVOURITE THINGS (Contributer)
Anthology by members of the Plymouth Writers Group
2019
CHRISTIAN WRITER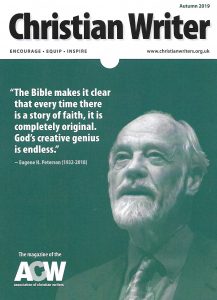 Autumn 2019
Feature: Harvest in April?
The Plymouth Writers' Group has the answer to that!
2018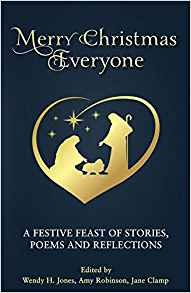 MERRY CHRISTMAS EVERYONE (Contributor)
This is the latest book from the members of the Association of Christian Writers.
Good to dip into when you need five minutes away from the planning and shopping.
It contains a myriad of thoughts and mini-stories to help you enjoy the Christmas season.
Look out for my story about an Abbot who was worrying about his negligent monks.
HOW TO CREATE BELIEVABLE CHARACTERS USING THE ENNEAGRAM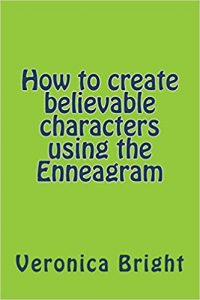 Every good story needs characters who are so real, your readers feel they would know them the moment they walked into the room. Veronica Bright's aim is to help you create realistic, believable characters, who will have your readers rooting for them all the way through the ups and downs of your story. She tells you about the ancient wisdom of the Enneagram. This is a tool for understanding human nature. It points out the unconscious motivations behind the ways we react, and shows how characters may change and grow in the unfolding of a plot. There are helpful examples of many character combinations throughout the book, and also eleven sections providing exercises to help you consolidate your developing knowledge. If you want to understand people better, improve your skills and make your fictional characters memorable, How to Create Believable Characters Using the Enneagram is waiting to help you.
'A fascinating approach to creating characters – and understanding our own characteristics. I recommend it.'
Della Galton, author and creative writing tutor
'Getting the characters right is the key to good fiction. This book makes that so much easier.'
Linda Lewis, author and creative writing tutor
NEW LIFE – REFLECTIONS FOR LENT (Contributor)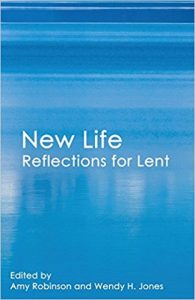 '… a unique and refreshing view on New Life.'
Edited by Amy Robinson and Wendy H Jones
Published by the ACW
Association of Christian Writers
DECEIVING LIGHT : DORSET FICTION AWARD ANTHOLOGY Vol.1 (Contributor)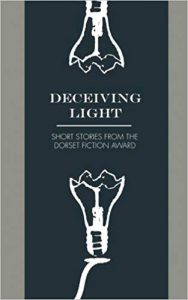 'An eclectic, truly wonderful collection. You'll laugh, cry, and possibly have a small existential crisis.
Deceiving Light brings you the best from the June & October competitions of 2017 with twenty stories by various authors.'
Quoted from Amazon Books
CHRISTIAN WRITER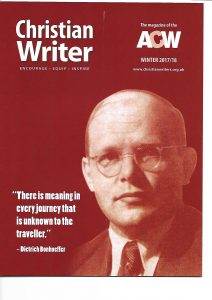 Winter 2017/2018
Feature: Create short stories your readers will love
2017
RAINBOW LAUGHTER  
A third collection of prize-winning stories
A long-forgotten actress sits in the park, feeding the birds.
A boy, eighteen today, carries a bundle of broken dreams beside a city river.
A woman lies on her back and gazes at the starry Exmoor sky.
Wrong place? Wrong time? And yet…
                           …hope can come from unlikely sources.
ISBN 9781548446567
Available from the Amazon bookstore
With the Freak. Not Smiling
Flash of the day (25/10/17) at www.spelkfiction.com
WHAT WAS LEFT

(Contributor)
Ten things I can tell you about Abraham Lincoln
1 He was the sixteenth president of the United States. Mrs Slater looks out of the window she she talks about him. As if he might be up there in the clouds somewhere, his face serious.
3rd prize in the Retreat West short story competition
A Retreat West Books Publication
A Set of Flying Ducks
Flash of the day (24/06/17) at www.spelkfiction.com
The Lavender Fields
Miss Swanson's Dog
Both published by, and for online purchase at, www.alfiedog.com
2016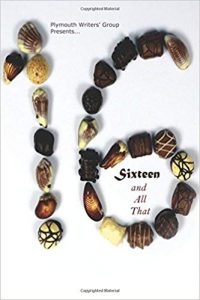 SIXTEEN AND ALL THAT (Contributer)
Anthology by members of the Plymouth Writers Group
Martha
Flash of the day (28/09/16) at www.spelkfiction.com
CLOUD PAINTINGS
Facing life's challenges
A collection of prize-winning short stories
ISBN 9781534626973
Available from the Amazon bookstore
A GIFT FROM THE HORSE CHESTNUT TREE
Sometimes love hurts
A second collection of prize-winning short stories
ISBN 978153462636
Available from the Amazon bookstore
My Sister
Flash of the day (10/06/16) at www.spelkfiction.com
2015
TIDE AND TIME (Contributer)

Second anthology of the Plymouth Writers' Group
Lorna
Bill was eating a raspberry ripple when his wife died.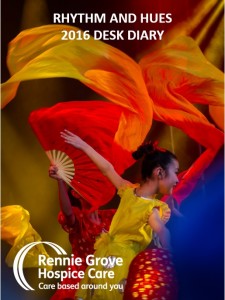 A story on the theme of 'Remembrance'
1st prize in the 2014 Remembrance Writing Competition
2016 Rhythm and Hues Desk Diary
The Remarkable Mrs Froggett
An unusual friendship between a young man and the remarkable Mrs Froggett
Commended in the 2015 Rhythm and Hues Writing Competition
2016 Rhythm and Hues Desk Diary
Sunday Mornings in the Park
There's always something going on in the park, but does the old lady have to verbalise everything she sees?
2016 Rhythm and Hues Desk Diary
Dear Marcus
A man tries to write a letter to some-one who caused his daughter's death. In doing so he learns more about himself.
1st prize  Swanwick Writers' Summer School short story competition
Writing Magazine's Competition Special (October 2015)
Mr Wacker's Bridge
The boy walks, one foot in front of the other. No-where to go. Eighteen years old today, and all he gets is complaints and criticism. They call him Teddy at home and he hates it. They call him Edward at school and he hates that too. He stares at the pavement; the chewing gum, the pigeon droppings, the rubbish. They just about sum up his life.
3rd prize Chudleigh Phoenix short story competition
www.chudleighphoenix.co.uk/2015comp.html
2014
How to be a Cornish Genius
Petroc Tremayne. Intelligent, smart, aspiring genius. Well, he would be if he had a few more brains and he didn't have to worry about the fox getting his chickens, and then there's his dear old Gran… I mean, what chance has he got?
1st prize Cornish Gorsedh short story competition (unpublished)
2nd prize Alfie Dog International Short Story Competition
For online purchase at www.alfiedog.com
Lorna

1st Prize in the Remembrance Writing Competition.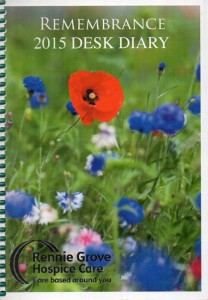 Remembrance 2015 desk diary, (Rennie Grove Hospice Care). Unfortunately, due to an editorial error, the last 63 words of my story are missing. I have received an apology and 'Lorna' is to be reproduced in full in the 2016 Rhyme and Reason Diary.

Miss Swanson's Dog  
1st prize in the Miracle E-zine and What the Dickens Magazine
http://shop.wtd-magazine.com/spooky-tales
The Gardener  
2nd prize Writers' News  Published online at www.writers-online.co.uk
The Tightrope Walker 
On 23rd June 2013 Nik Wallenda crossed the Little Colorado River Gorge in the Grand Canyon on a high wire.
My life is more treacherous than his. Every day I walk my own tightrope……
Runner up Greenacre Writers competition

Greenacre Writers Anthology 3
The Last Rays  
3rd prize mags4dorset 2013 Creative Writing Awards

4dorset magazine (April 2014 edition)
The Mini-beast Project
1st prize Society of Civil and Public Service Writers 2013 open competition
http://www.scpsw.co.uk/author-online.php (Author – Spring 2014 edition no 205)
Ypres 1915; The Number Seven Bus; The Man at the Allotments
War and Other Pieces (First anthology of the Plymouth Writers' Group)
2013
CARER, CLEANER, WRITER, SPY…..
1st prize Association of Christian Writers competition. Subject 'A day in the life of a writer'.
Christian Writer (Summer 2013 edition)
A Hole in the Sky
2nd prize Ifanca Hélène James   infancahelenejames.wordpress.com
A Bit of Peace and Quiet  
2nd prize Writers' News  www.writers-online.co.uk
School is for Boys
A girl in Britain may love school and dream of being a doctor. But for Rashmina in Nepal, life is not quite so straightforward.
3rd prize Hysteria (the Hysterectomy Association)
Hysteria 2 (Short Story Anthology)

A City Boy's List 
3rd prize Porlock Arts Festival   www.porlockfestival.org
The Man at the Allotments
3rd prize Writers reign   www.writersreign.co.uk
Leaving it all Behind 
www.chorleywriters.org.uk (AWARE – Online magazine of the Chorley and District Writers' Circle)
The Lavender Fields

Rain beats down on the old shed roof, and it's the sound of a thousand hard peas poured from a bucket. Ben used to love the rain, the exuberance of it.
Runner up Belper Short Story competition
Belper Arts Festival Anthology
A Perfect World
Thomas has a perfect job and and a perfect family, so why is he dreading this visit so much? And is there anything he can do improve his relationship with her before it's too late?
1st prize Greenacre Writers 2012 short story competition
Greenacre Writers Anthology 2 and online at http://greenacrewriters.blogspot.co.uk (Dec 2012)
A gift from the horse chestnut tree  
There's not much Davy's teacher can tell Kylie that she doesn't know already. It's parents' evening, just before half term, timed to reassure the adults that their child is settling well.
But Davy isn't settling, and his Mum Kylie wants to help him so much. But is she the one who really needs the help?
1st prize National Association of Writers Groups 2012 open competition
The Write Path, the 2013 anthology of the National Association of Writers' Groups, and online at http://www.nawg.co.uk/category/competitions/
 

2012
Beast City
1st prize in Swanwick Short Story for Children competition
Writing Magazine Competition Special, and on the Swanwick website
The boy who was Orson Cart
1st prize Writers' News

Writers' News July 2012, and online at www. writers-online.co.uk
Autumn Term  
2nd prize Writers' News  www.writers-online.co.uk
Comfort Food
2nd prize, short story section Onward Writing  Awards

Onward Writing Anthology 2012 (Theatre Royal Hyde)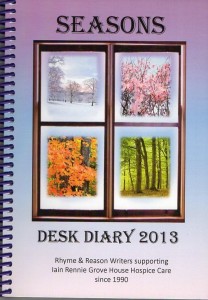 Shoot  (short story)
Summer Jazz (short story)
A Scottish Summer (poem)
Seasons 2013 Desk Diary (published by Iain Rennie Hospice at Home)
 Earlier publications:
 Shoes (1st prize, 2011) Town and Village magazine (later renamed 4dorset)
The Sign (1st prize, 2011) Speakeasy website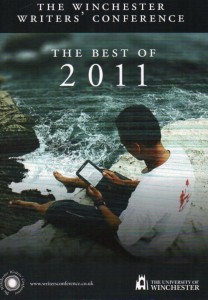 Stargazing (1st prize, 2011) Writers Reign website
Feeding the Birds (1st prize,2011, Hampshire Chronicle)
Rainbow Laughter (2nd prize, 2011) New Eastbourne Writers website
The Portrait (2nd prize, 2011) Writers' News website
The Number Seven Bus (2nd priz, 2011) Rhyme and Reason Diary 2012
The Next Instalment (3rd prize, 2011) ACW website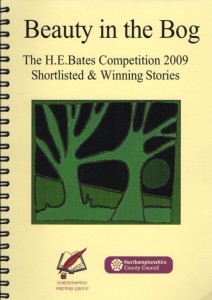 Dancing for Marigold (runner up, 2011) Theatre Onward Anthology 2
Second Chance (2nd prize,2010)  Speakeasy website
The Cake Stall (2nd prize, 2009 HE Bates competition) Published in Beauty in the Bog, an anthology of the Northampton Writers' group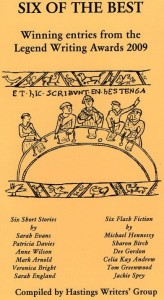 Story Time (runner up, 2009 Legend Writing Awards, Hastings Writers) Published in  Six of the Best
African Sanctus (1st prize, 2008 +edition of Town and Village magazine
Out of the Apple Tree (1st prize, 2005 Woman & Home short story competition. Published in Woman & Home, Nov 2005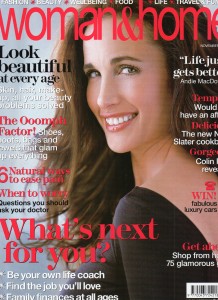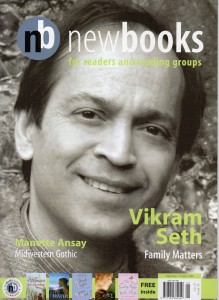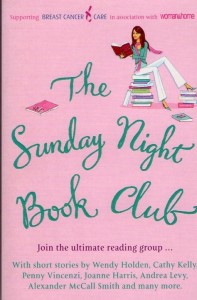 Also published  in The Sunday Night Book Club, 2006 (collection of short stories, Random House Group, Ltd) and New Books, Sept/Oct 2006
NON-FICTION FOR KEY STAGE ONE
Short dramas for collective worship, with activity sheets and discussion pointers.
2003 and 2005